I'm Doing #100DaysOfStartup Challenge And It's My Day 1
It's been almost 4 months since I wrote about building my startup
It's a great experience to meet people who are following their dreams and even better when they follow your journey (#Newsletter)
But unfortunately, too many things happened in the past few months. Onsite work, exam and other personal things. As a result of this, I lost my momentum.
Days became weeks, weeks became months and 4 months have passed already in a blink of an eye.
I feel like I've haven't done much towards it.
And so I'm kickstarting it again with my 100 days challenge.
100 days? Isn't that too much?
Probably.
But it's the challenge I'm giving myself and it has ONLY one simple rule:
Make progress towards building my startup every single day.
It can be writing a blog post, podcast, reading books/articles/whatever or writing 10 lines of code.
As long as I believe I'm making progress towards my goal. It counts :)
Another reason for doing this right now is in 100 days from now. I'll turn 25 years old.
And I thought to do something really cool before that which would make me happy even in my 60s
Wow…. This is probably the long intro that I've ever written ?
Day 1 - 27/09/18
Here's the list of things that I did today.
Freelance Proposal Experiment
What's the better way to learn how to negotiation, copywriting and also get paid to do things that I would do it for free anyway than doing a quick freelance gig. (I did an experiment recently. Will be writing a detailed post about it)
Here's my recent proposal for a quick gig on data scrapping.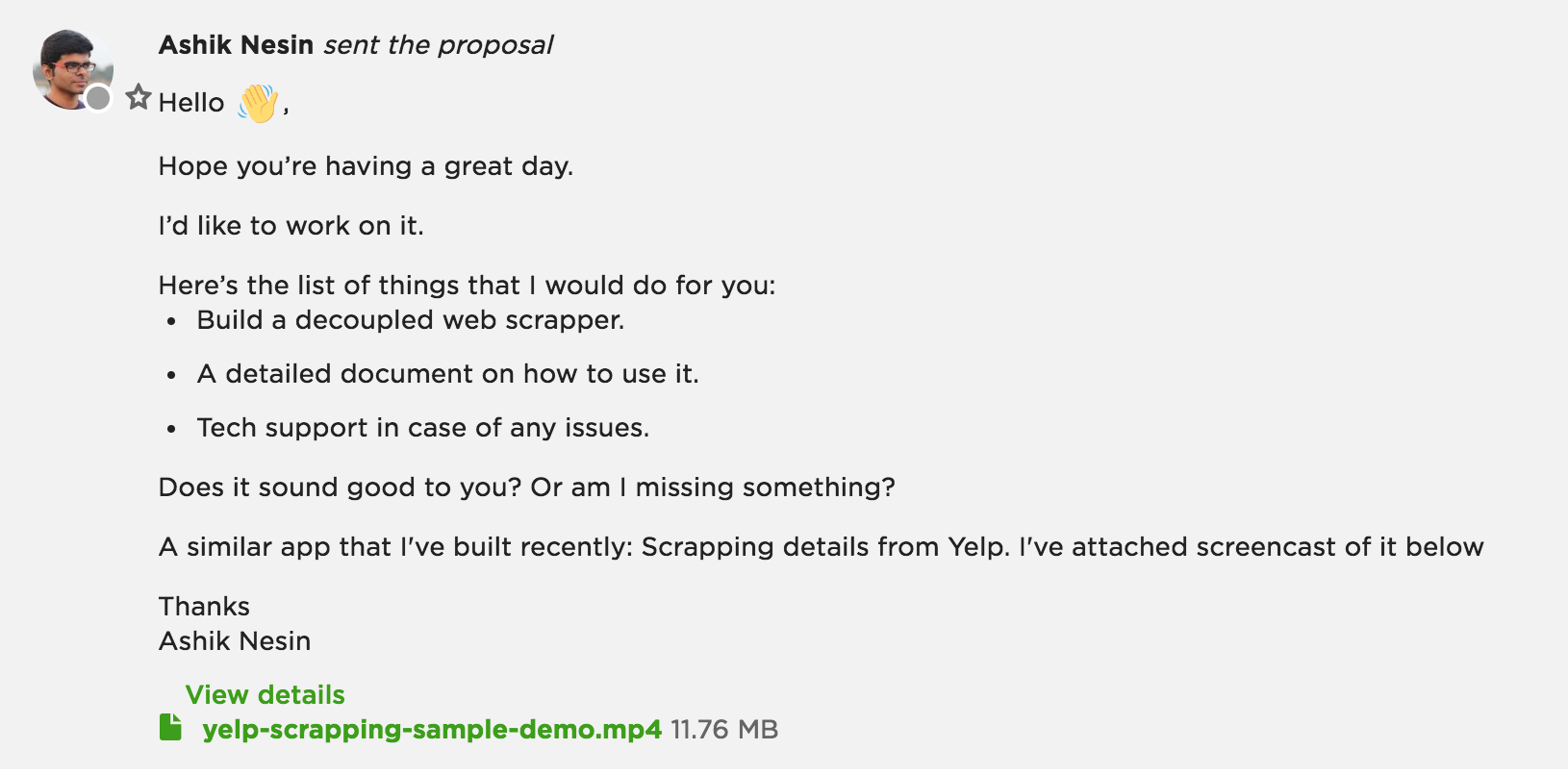 All I want to see whether the client would respond to it or not. He did and showed interest in offering that gig to me.
After seeing his requirement I didn't actually like working on it. And politely said I'm not a good fit for doing that project ?
Bought Domain for my Dad's Upcoming Biz
Will be writing more about it in upcoming days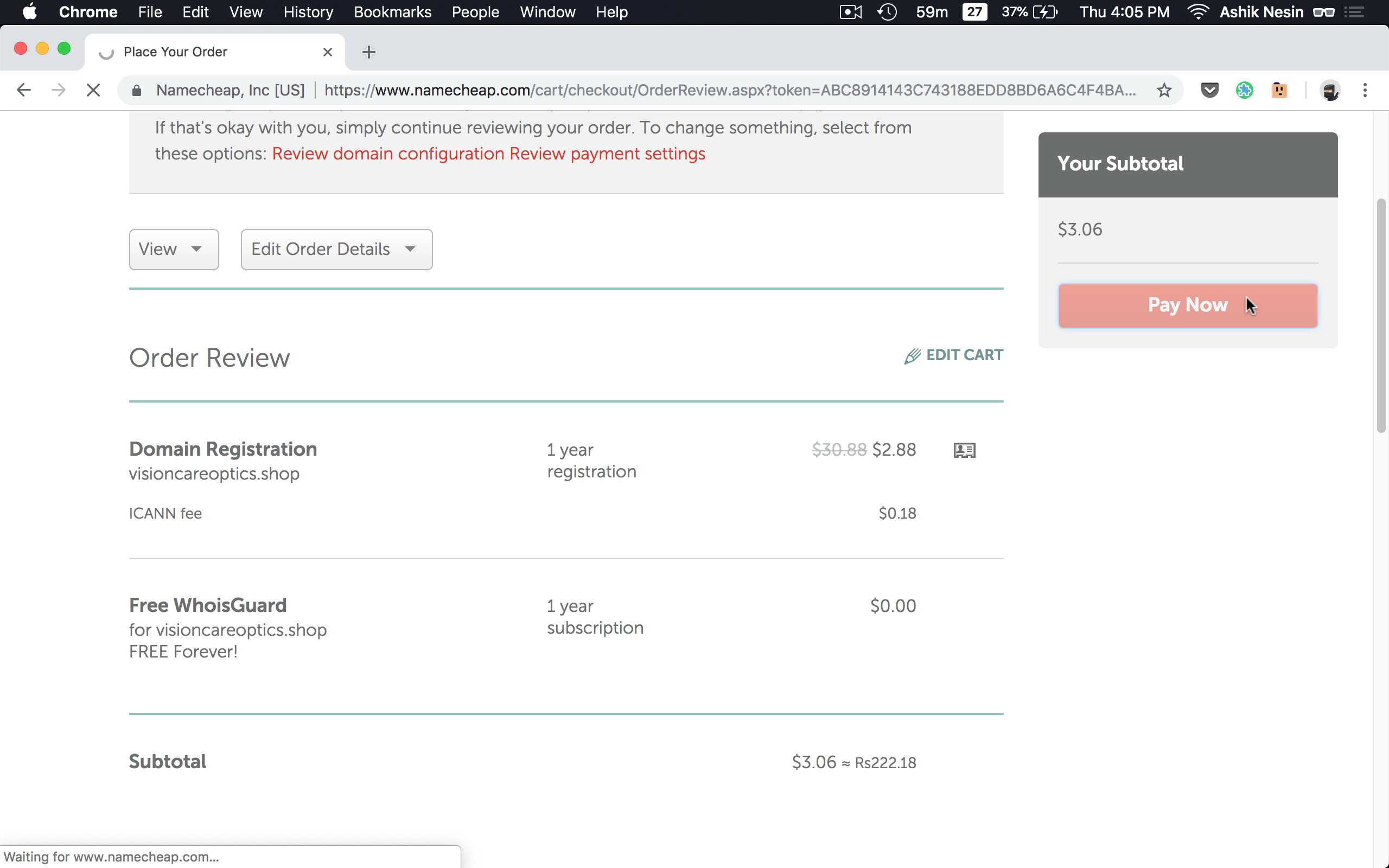 Podcast that I've Listened To
That's for the day.
What do you think about my challenge?
If you are interested in doing something like this. Reach out to me. Maybe we can be accountable to each other and build something together.